About Us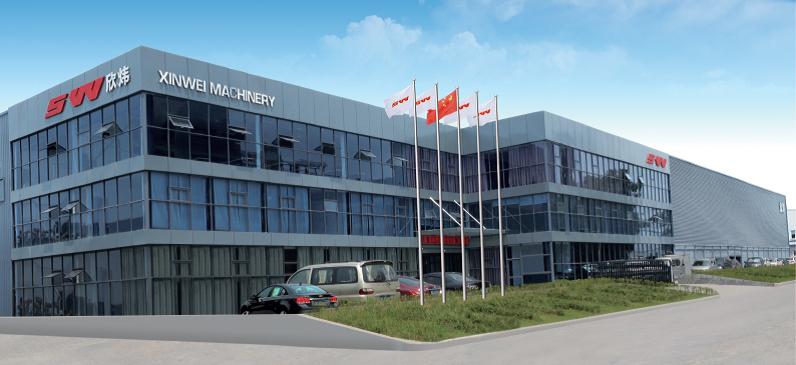 Founded in 2002, Zhejiang Xinwei Machinery Co., Ltd. is an experienced book case making machine manufacturer and supplier in China. We provide a very comprehensive range of products, including the automatic book case making machine, rigid box making machine, semi automatic hard cover making machine, exercise book binding stitching machine, calendar, and notebook making machine. Our company is ISO9001:2008 approved and all of our products are CE certified.
Since the foundation of our company, we have consistently incorporated technological innovation into our high quality products so that we may better serve our clients. We have received numerous patents and are recognized as a national high-tech enterprise. Xinwei machinery respects customer feedback. By utilizing premium raw materials and high performance processing equipment, we have significantly improved our paper gluing machine, rigid box pressing machine, and corner cutting machine to meet client expectations.
In order to facilitate our growth in today's fiercely competitive market, we not only provide clients with high quality products, but also offer them attentive services. Our available services include free technical consultations, a one-year product warranty, as well as parts replacement and OEM services. In addition, we can fully customize our production line to accommodate the actual production scale and help clients improve efficiency while reducing costs. Our rigid box making machine, gift box notching machine, and other products are exported to the United States, England, France, Turkey, Poland, Argentina, Brazil, Dubai, and Thailand, among other countries and regions.
Milestones
In 2002, general manager Xue Dihu created Ruian Tianyu Machinery Co., Ltd. and successfully developed the semi automatic gift box making machine.
In 2003, the company successfully produced the semi automatic book cover making machine
In 2005, the company paid more attention to quality and initiated batch production.
In January 2007, Tianyu Machinery started production of the automatic book cover making machine and successfully exported semi automatic machines to the global market.
In December 2009, the company developed the second generation of automatic book cover making machine. This contraption received very favorable feedback from both domestic and overseas clients due to its high quality and stable performance.
In 2010, the company officially changed its name to Zhejiang Xinwei Machinery Co., Ltd.
In 2011, we produced the high speed folder making machine, and consolidated our leading position in domestic machinery field.
Factory
Service
(1) We provide one-year quality warranty and free technical support. Our dedicated technicians will help customers to solve problems through E-mail, telephone, etc.
(2) Within the warranty period, if the wearing parts are damaged due to quality problem, we will free deliver replacement parts to customers within one week.
(3) To help customers to improve efficiency and reduce cost, we can customize production line according to the actual scale of production.
(4) We supply OEM service.